Order Tracking
Tracking Your Order is fast & simple on dickssportinggoods.com. Simply enter your order number and order Zip/Postal code to track your new gear. Have questions? Second Skin® customer service is available 24/7. Contact them at 877-846-9997
Estimated Delivery Date
Your full delivery timeframe includes both processing and shipping time. Factors such as item availability, processing time, ship method and item's final destination are used to determine your Estimated Delivery Date.
If processing time exceeds two days, the estimated time—in business days—will be provided on the product's page. Business days are Monday to Friday and do not include federal holidays within the United States.
Processing time may vary based on how your item is being shipped and where it is being fulfilled. Some items require extra processing time, including personalized items, customized items, fitness equipment and presale merchandise. Orders placed outside of regular business hours may require additional processing time. Shipping time is the time it takes after an item leaves the warehouse to the time arrives at your door.
Items ordered may ship from more than one location and in multiple packages. You will receive multiple shipping confirmations and tracking for each individual shipment.
Shipping Methods & Cost
Standard Shipping: 3-6 business days

$5.99 flat-rate shipping will be applied to the entire cart if the same delivery option is chosen for all products
Clothing and Accessories ship free

Expedited Shipping: 2 business days
Express Shipping: 1 business day
Other Shipping Information
Occasionally packages may become lost in transit, delivered to an incorrect address, arrive in separate packages or left in a different location at your home. If your order is past the estimated delivery date or has been marked as delivered but cannot be located, please contact Customer Service for assistance.
Order Changes and Cancellations
Canceling Your Order
We understand that sometimes customers have a change of heart and wish to cancel their order.
While the amount of time you have to cancel your order is limited, you can contact Customer Service.
We understand that sometimes customers have a change of heart and wish to cancel their order.
We may be forced to cancel your order due to circumstances that arise during processing.
Your order could be cancelled for the following reasons:
The item(s) is no longer available
We were unable to process your payment
We are not able to ship to the address provided
A duplicate order was placed
Pricing or promotions errors
Product set-up errors
Scorecard Information
Your "ScoreCard" refers to your DICK'S Sporting Goods ScoreCard Loyalty account. You can earn points from your purchases at DICK'S, Field & Stream, Golf Galaxy, CaliaStudio.com, and SecondSkin.com. ScoreCard Rewards are also redeemable at any of these locations or websites.
Your ScoreCard number is located on the back of your ScoreCard and contains 12 characters. The barcode printed on your ScoreCard may look different depending on when you joined the program. In the examples below, the ScoreCard number is 934567890128 for the first two examples and L01MB23FRFPR for the third example.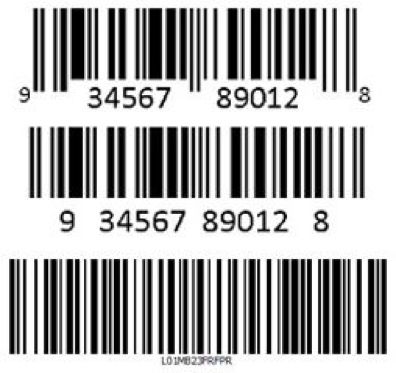 Have additional questions? Please call the ScoreCard Hotline at 1-800-440-4002
Promotional Information
Offer Types and Exclusions
Why Do We Exclude Certain Items from Offers?
Promotions and prices at SecondSkin.com and DICK'S Sporting Goods are set independently. However, some brands have pricing policies that restrict the prices for which we may sell or advertise their products.
Click On One Of The Offer Types To Learn More:
Promotional offers may be modified or terminated at any time without notice.